Lianna Makuch
What is your favourite medium as an artist?
My name is Lianna Makuch (she/her), and I am a second-generation Ukrainian Canadian theatre artist born and raised in Edmonton. I have enjoyed a diverse career as an award-winning director, playwright, performer, and artist-producer.
Why does that medium inspire you?
I believe that by exploring themes and topics deeply connected to my identity and expressing my own personal truth, the art I create will find a universal connection and impact. I believe that the arts are a powerful medium to enlighten and influence, while authentically advocating on behalf of community. The empathetic experience created through live storytelling builds interest and awareness more deeply than reading an article or watching a news story. It is this belief that has led me to begin sharing my voice as a creator, and uplift others in that same pursuit.
How does the medium help tell stories about Ukrainian history and culture?
The realities of Ukraine's ongoing circumstances have a great impact on many people here. My voice as a playwright and work as an artist offers a modern interpretation of Ukrainian identity. Ukrainian Canadian performances often occur through the folk arts, like traditional dance or song. As a professional theatre artist, I have been driven to create work that is visceral, emotional, and contemporary, and ultimately be a part of shaping a new generation of Ukrainian Canadian art that resonates in our local community.
What do you want the people who consume your art to understand about what you're trying to say?
Being an artist has provided me with a profoundly enriching platform for personal exploration and community outreach. Early in my career I never really considered that my art could be fuelled by my Ukrainian identity. But it was when I began to allow my identity to be expressed through my art that I began experiencing something significantly meaningful not just for myself, but also for my community. Through this exploration strengthened the roots tying me to my personal history, and I discovered a deeper sense of self. I also believe that it strengthened my artistic voice. I am now driven to share this with my community and bolster others who wish to do the same.
In light of the full scale Russian invasion of Ukraine, I believe it is more important than ever to be an artist, especially a Ukrainian artist. Media has its place, but I believe that art speaks in a different way than a news article. Art expresses, evokes, and encapsulates emotion, nostalgia, compassion and an intangible human experience. I believe that by exploring themes deeply connected to my identity and expressing from my own authentic truth, the art I create can find a universal connection and impact. As an artist, I am continuing to explore and experiment with how I can continue to create and express artistically from this authentic place, and share that with my community.
What does ACUA mean to you?
ACUA has been incredibly supportive of me and my work as an artist. They have supported the development and the presentation of my work and have generously connected me with artists and resources within the community. They've provided a platform for me within the community and uplifted me as I have been building my professional career.
Why is ACUA important in our community?
I am so grateful to ACUA for not only what they've done for me as an artist, but for the work that they bring to our community. They carve out and create a space for Ukrainian art in the Alberta community. Ukrainian art is a major way in which the Ukrainian identity and culture has been preserved and expressed over generations. It is an emotional capsule for our identity, and it is a privilege to have an organization dedicated specifically in Western Canada, and locally in Alberta. It is also a resource for artists to network and connect, and a central location for people who want to engage with Ukrainian art to reference.
How can people who support ACUA artists help us tell our stories?
Engage, engage, engage! Go to the art shows. Buy the beautiful things from your local artists. Purchase tickets and see the performances. Artists don't want to work in silos — they are creating to connect with humanity. And after you've engaged, tell your friends. Art is a celebration of culture and identity and we invite you to be a part of the party.
As well, you can support ACUA artists by supporting funding initiatives and through donations! Funding is a lifeline for artists to work professionally, make a living, and continue to create art. Arts work is invaluable. It enriches our lives every day and is a central part of what makes life enjoyable.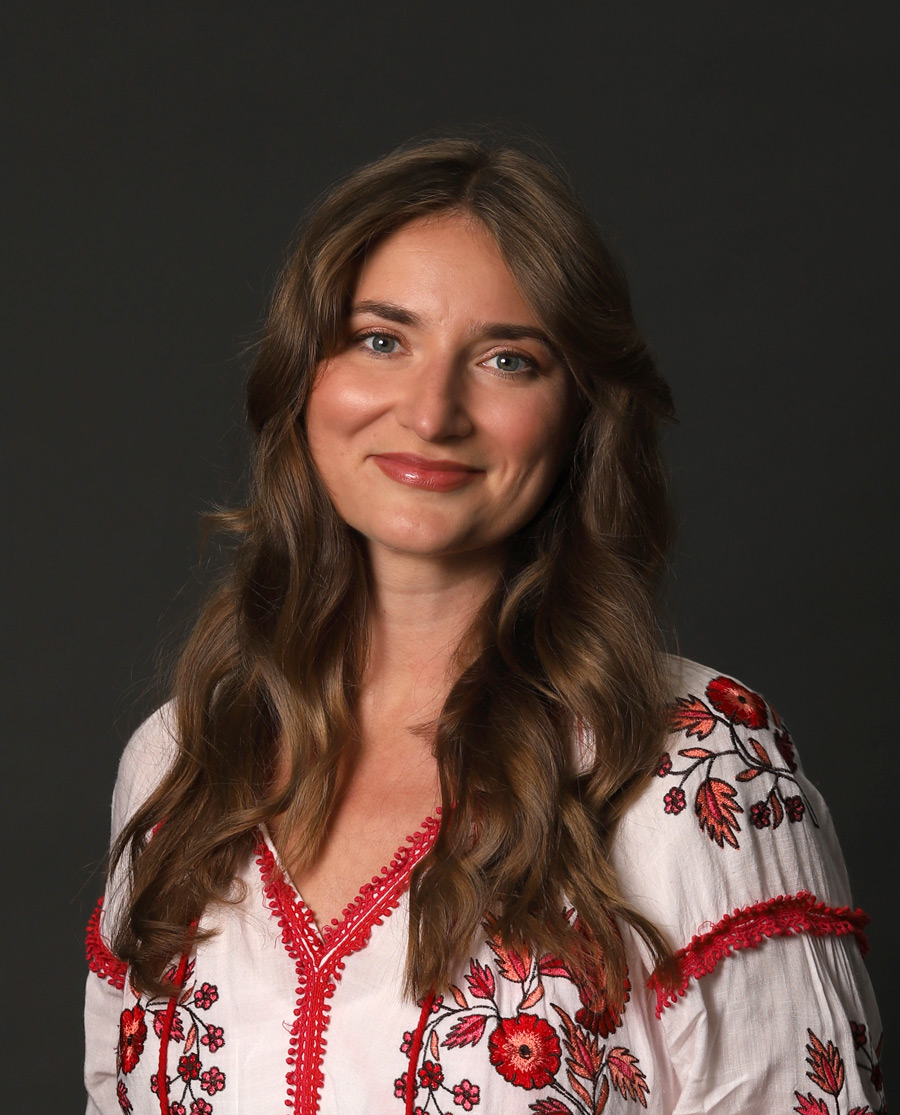 Photo by Larysa Luciw Photography
Consider donating to our Weave The Rushnyk campaign supporting ACUA Artists.