Irene Topolnitsky
What is your favourite medium as an artist?
Wheat straw as well as any other straw that can be woven.
Why does that medium inspire you?
Because it is a natural product and started weaving in 1983 and have not stopped.
How does the medium help tell stories about Ukrainian history and culture?
My father piqued my interest in the art of wheat weaving by telling me a story about weaving in the Ukraine. He talked about weaving enough straw in one day for his uncle to make a wide brimmed hat. He used the rustic weave that is still used today for items such as hats and baskets.
The history and culture of Ukraine are portrayed by this medium. Ukraine has always had very fertile soil for wheat production and this area is referred to as the Breadbasket of the World. Wheat weaving's have played a part in Christmas celebrations over the centuries. On Christmas Eve the grandfather of the family would bring into the home a Didukh (a wheat sheaf) and place it under an icon in a place of honour. The Didukh means grandfather and symbolizes the souls of the departed ancestors and eternal life. To this day many Ukrainians have some form of a Didukh as part of their Christmas celebration. The Didukh was occasionally decorated with flowers and ribbons. Kutia (a wheat dish with poppy and honey) is the first dish served on Christmas Eve. During the meal the grandfather gives thanks and blesses the 12 dishes and raises a spoon of Kutia and throws it to the ceiling in hopes of a good harvest the coming year. Wheat straw along with flax and hemp has been used for making cloth for clothing and other items.
Some of my favourite items to weave are sheaves, crosses, hearts, wreaths, decorations for a Koravai (a Ukrainian wedding bread) and favours. A small weaving made from a few straws, called a favour, were made by young men on their way home from the fields for their sweethearts. I make these small weavings when people request them to hand out at weddings, anniversaries and birthdays. By making wheat weaving items I hope it reminds people of how thankful our ancestors were for a plentiful harvest and that bread was definitely a staple food.
Preparing wheat for weaving gave my husband and I a lot of quality time together. We would drive around and watch as the wheat grew and matured in the fields of family and friends. The precise window for cutting the wheat is no more than a week. When ready I cut the wheat by hand with my grandfathers sickle. When the wheat is brought home, it has to be dried carefully, then cleaned. On nice summer days we would sit in our backyard cleaning one straw at a time, which is very relaxing. Then the straw is sorted and stored in airtight containers. Before weaving I soak the straw for an hour or two. I have demonstrated, taught and sold my creations at the British Columbia Ukrainian Festival in Mission, Jasper, Edmonton and area and at the Toronto Fashion Week.
What does ACUA mean to you?
ACUA is an organization that endeavours to showcase and promote crafts of our Ukrainian heritage and culture past and present. ACUA also shows our community how friendly, wholesome, creative, colourful and talented the Ukrainian people are. When people buy ACUA artist items and display them in their homes they help keep the artist stories alive by relating the stories to their guests.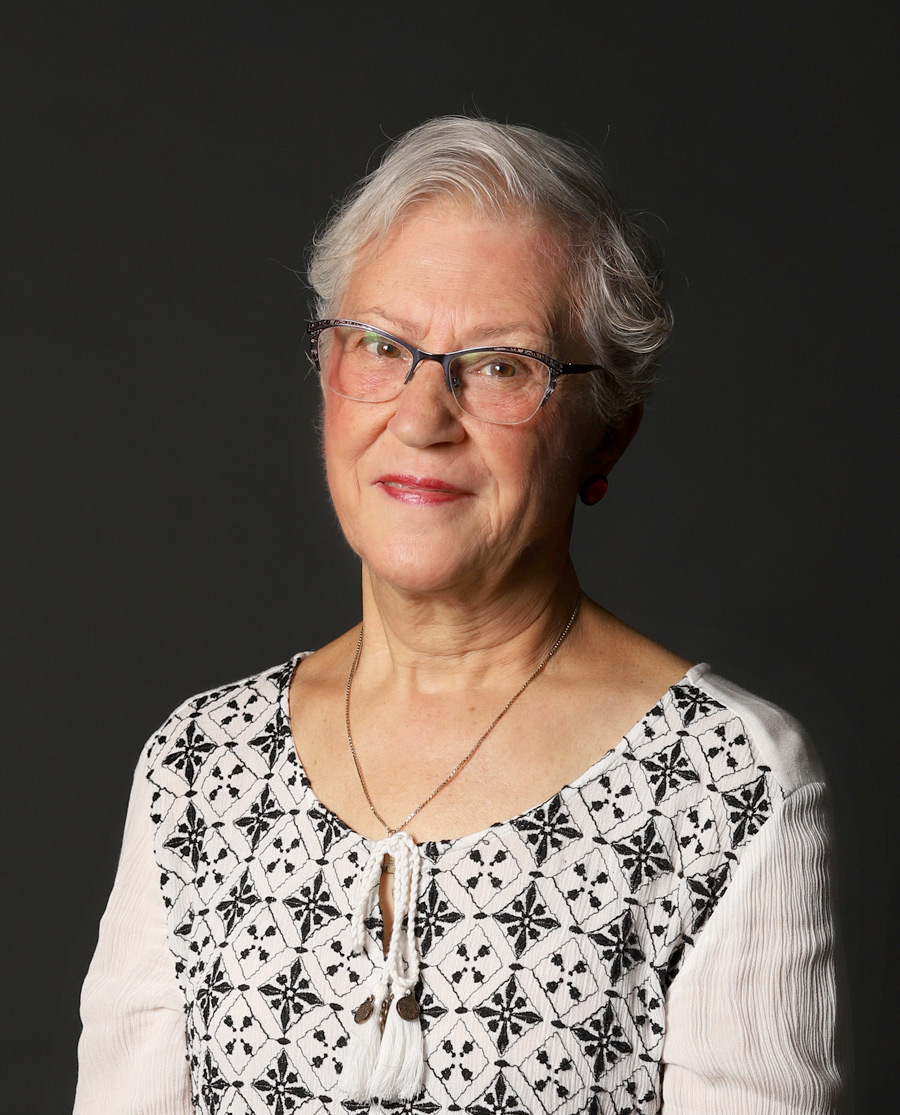 Photo by Larysa Luciw Photography
Consider donating to our Weave The Rushnyk campaign supporting ACUA Artists.