Alicia Slusarchuk
What is your favourite medium as an artist?
My favourite medium is music. Since I was a kid, I have been tapping my toes, singing with family, and dancing to Ukrainian music. When I began playing the tsymbaly at age 13, it was an instant connection to my childhood, my Ukrainian heritage, and my soul.
Why does that medium inspire you?
Music has the ability to transcend the mind to new or different places, to evoke different emotions, as well as to explore culture and history.
How does the medium help tell stories about Ukrainian history and culture?
I love hearing the stories told through folk songs to learn more about what it was like for my ancestors.
What do you want the people who consume your art to understand about what you're trying to say?
I want people to hear the different emotions in my music. I want people to listen for the different regions of Ukraine through the different beats, keys or rhythm patterns. I want people to listen to the lyrics of folk songs to hear the stories of my ancestors. I want people to connect with the messaging of each song and be critical of what the song is trying to say. I want people to feel united in solidarity through the anthems I play.
What does ACUA mean to you?
For my art specifically, ACUA is a place where I can teach the tsymbaly to new students to pass-down Ukrainian heritage and traditions. It's always a pleasure to visit the gallery to experience new artists, learn about different art forms, and to connect with my culture.
Why is ACUA important in our community?
ACUA is a lifeline for Ukrainian artists. The organization promotes, supports and advocates for artists in my community. The gallery is a vital hub to preserve tradition, share culture, and ignite passion.
How can people who support ACUA artists help us tell our stories?
Artists, like me, rely on ACUA. Support ACUA, donate, and help us promote artists with our community. Better yet, participate in a workshop to learn about Ukrainian traditions, support an artist, and help us preserve the unique art form.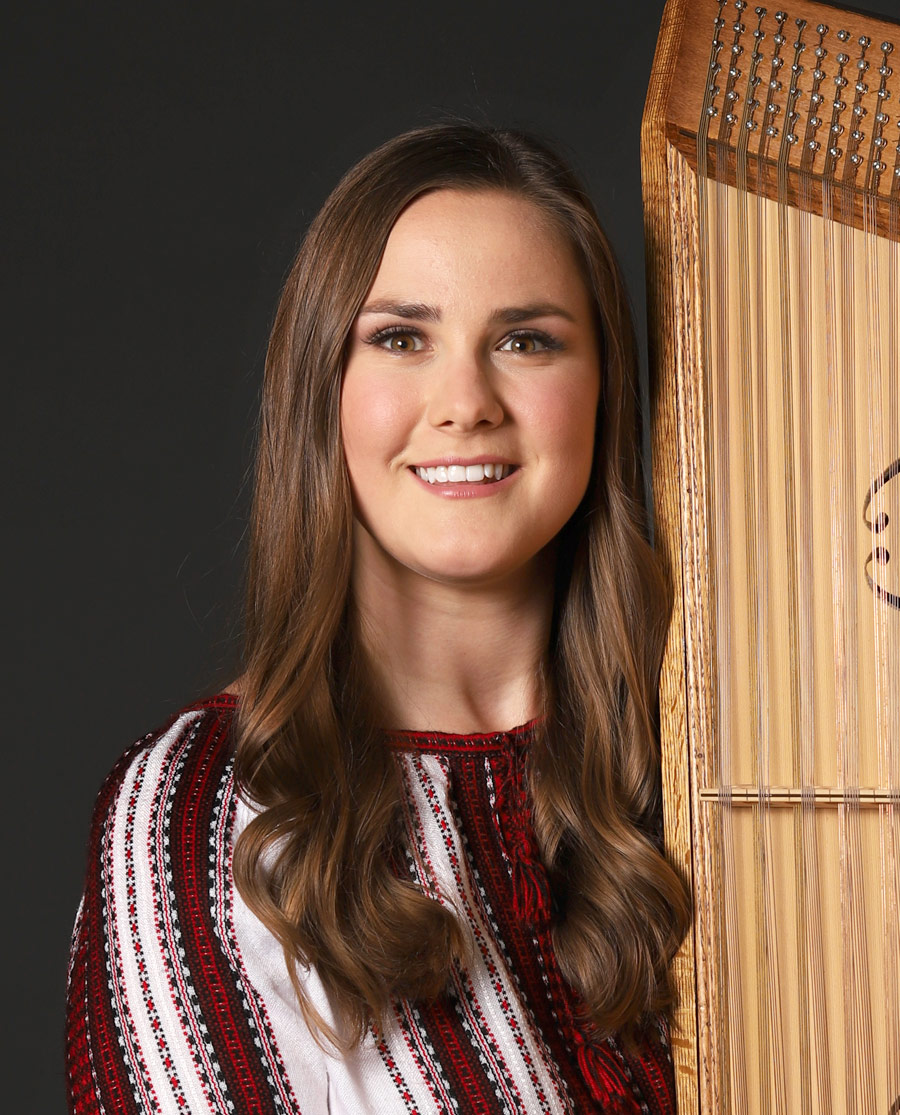 Photo by Larysa Luciw Photography
Consider donating to our Weave The Rushnyk campaign supporting ACUA Artists.