Yuliia Kamkina
What is your favourite medium as an artist?
For me, as a baker-confectioner, Ukrainian cuisine is a very important part of our culture. I was always inspired by how Ukrainians were able to cook such delicious and beautiful dishes from simple ingredients. It is very interesting to study the symbolism and history of our traditional dishes, such as Korovay, Paska, and Kutya.
How does the medium help tell stories about Ukrainian history and culture?
In order not to lose our culture, we need to continue cooking and sharing our knowledge, telling stories so that our descendants continue our traditions.
What does ACUA mean to you?
In ACUA I found like-minded people, because, as I do, everyone tries to share their knowledge, tell and teach, and that's great!
Why is ACUA important in our community?
ACUA is a unique organization that covers many areas of Ukrainian art, that is why everyone can find something for their soul. For me, AQUA is a guarantee that our culture will pass through time and not be lost.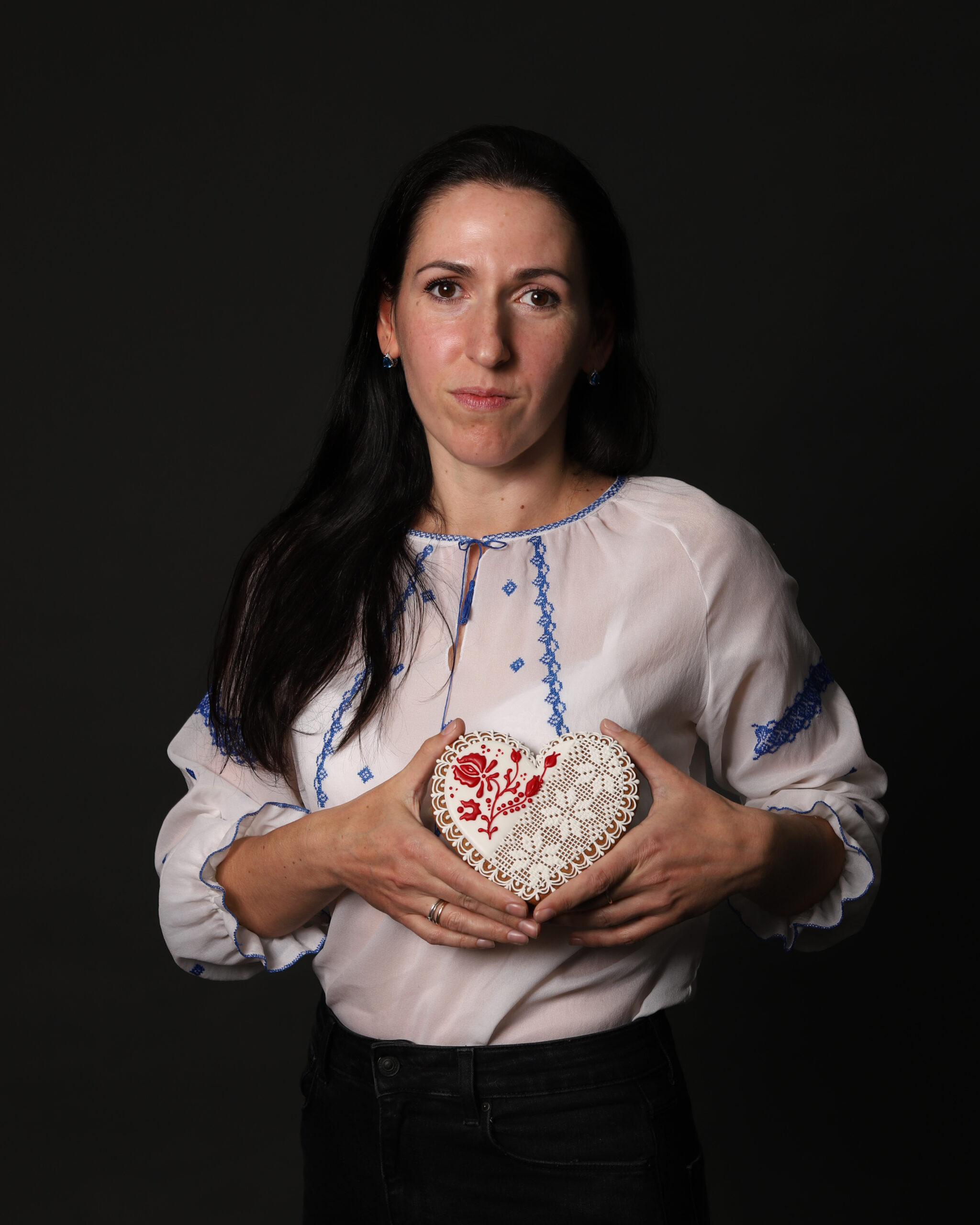 Photo by Larysa Luciw Photography
Consider donating to our Weave The Rushnyk campaign supporting ACUA Artists.