Elizabeth Holinaty
What is your favourite medium?
My favourite medium is handweaving with the addition of related fibre techniques of embroidery, beading and felting.
Why does that medium inspire you?
I have always had a keen interest in textiles and am passionate about fibre, colour, design and structure of fabrics.
How does the medium help tell stories about Ukrainian history and culture?
The woven textiles of Ukraine – folk costumes, home furnishings, wearing apparel, kilims, rushnyky (ritual cloths) and poyasy (sashes) are distinctive in each ethnographic region. I draw on the colours, motifs, designs and structure of the traditional textiles in designing my handwoven items.
What do you want the people who consume your art to understand about what you're trying to say?
For me, weaving is the interplay of tradition and innovation. My item may be a reproduction of an original work, an adaptation of a traditional piece or a contemporary work with the incorporation of a traditional motif and embellishment of an added technique.
What does ACUA mean to you?
ACUA has given me the opportunity to share the art of Ukrainian weaving in various ways – by sponsoring weaving workshops in Edmonton, Calgary and Carvel, arranging an exchange of visual art through exhibits in Toronto and Edmonton, including weaving demos at UFEST and Ukrainian Day at Ukrainian Cultural Heritage Village, featuring the weaving of cloth at the Threads That Connect exhibit, organizing fundraising events for ACUA and Art for Humanitarian Aid in Ukraine and featuring my work in ACUA Vitae and at the Gallery and Artisan Boutique.
Why is ACUA important in our community?
ACUA is important in the community as it facilitates and encourages awareness of Ukrainian Arts and their cultural significance. This is done through exhibitions, tours, festivals, educational programs, workshops and special projects all of which are available to the public. It is an organization which provides support and opportunities for artists to showcase and share their work.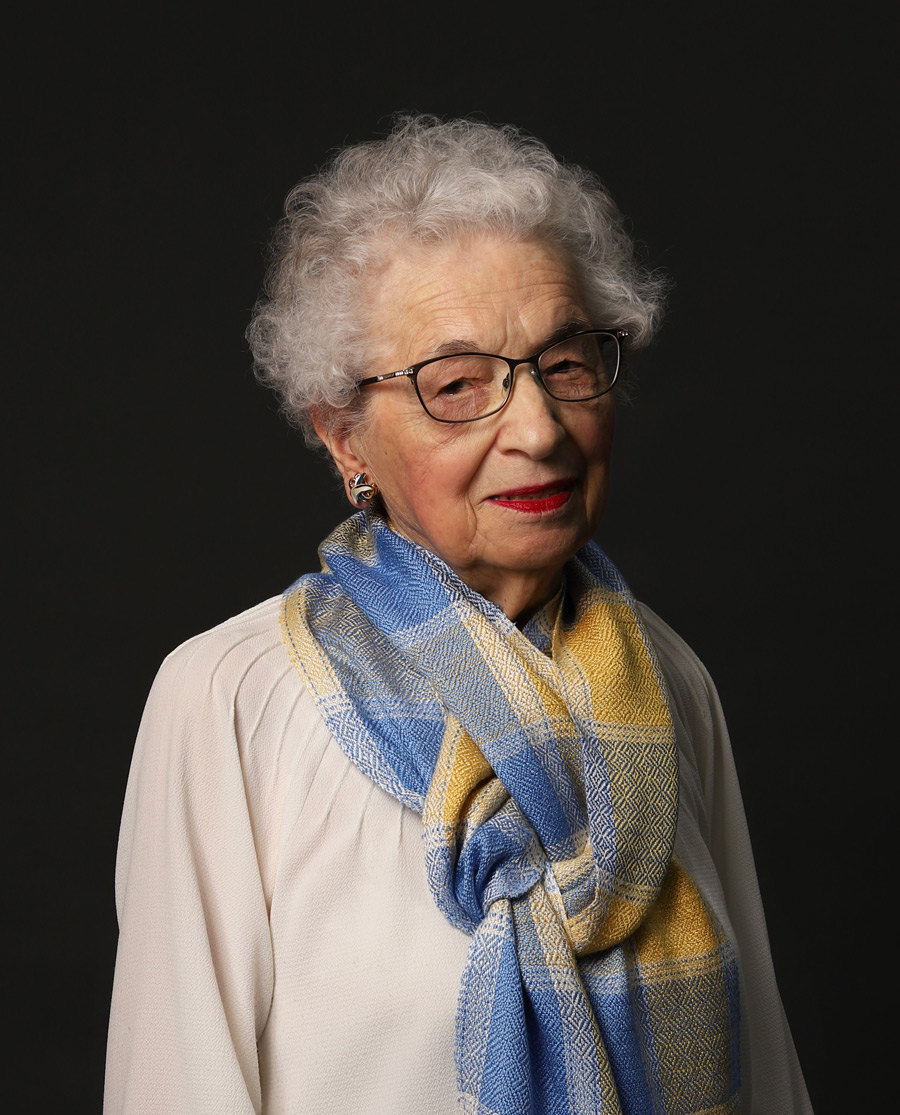 Photo by Larysa Luciw Photography
Consider donating to our Weave The Rushnyk campaign supporting ACUA Artists.